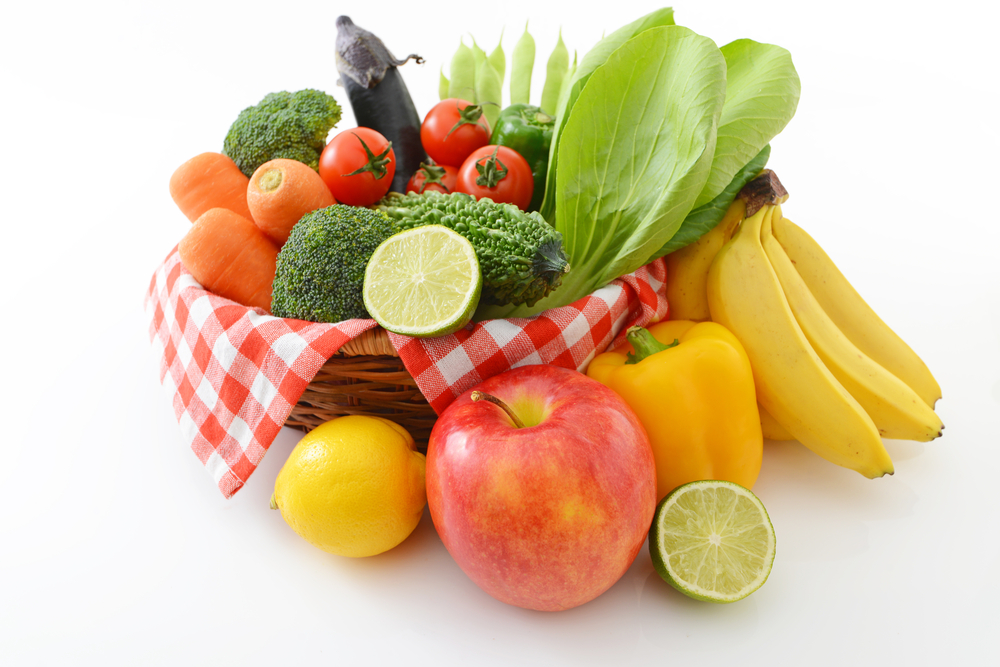 Summer is almost here and many are starting to think about getting in better shape. You may need to make a few changes to you diet to promote a healthy weight. It's a great time of year to examine your eating habits and strive to make healthy changes to promote or improve overall health. One quick change you can make is to simply increase your intake on fruits and vegetables. You can use the USDA's My Plate method to help you reach this goal.
One of the recommendations of the new plate method is to fill half your plate with fruits and vegetables. By increasing your fruits and vegetables for example, you are increasing your intake of important vitamins and nutrients and often decrease overall calorie intake, which can help promote a healthy weight. Most fruit and vegetables are naturally low in fat and calories and high in fiber. Meals filled with fruits and vegetables can help you remain fuller longer between meals. If you are striving to eat healthier and lose weight, increasing fruit and vegetable intake is a simple change that can improve overall health without leaving you feel as if you are starving yourself. Most Americans should eat more than 3 cups—and for some, up to 6 cups—of vegetables and fruits each day. Here are some simple tips to help you add more color and texture to your meals and snacks.
Make half your plate fruits and vegetables.
Eat a variety of fresh vegetables, especially dark-green, red and orange varieties, as well as beans and peas.

When buying canned vegetables, choose "reduced sodium" or "no salt added" whenever possible. Rinsing whole varieties like beans, corn and peas can also reduce sodium levels.

Dried and frozen fruits and those canned in water or their own juice are good options when fresh varieties are not available.

Make sure every meal and snack has at least one fruit or vegetable or both.
Medina Regional Hospital in Hondo has a Registered Dietitian and Certified Diabetes Educator, Amanda Rothe, on staff to help residents of Medina County and surrounding areas get the nutrition information they need to improve their overall health. For more information call (830) 426-7777.